Aspen Chamber Symphony
Back To Calendar
With special thanks to Gail and Alfred Engelberg, and the John P. and Anne Welsh McNulty Foundation
This event has
already taken place.
ARTURO MÁRQUEZ: Danzón No. 2
BARBER: Piano Concerto, op. 38
---
BERNSTEIN: West Side Story Symphonic Dances
Don't miss this stimulating, jazzy program with works by American masters.
"Eye-opening" and "earth-shaking" was how the press described Inon Barnatan's performance of Barber's Piano Concerto with the Cincinnati Symphony last spring. Now you can hear the highly acclaimed pianist in this staggeringly challenging work, which has also been called the best piano concerto ever written by an American. The arc of the piece travels from a passionate first movement to a beautifully song-like second movement, and lands with an explosive, driven, and sometimes jazzy finale.
Jazz also infuses Bernstein's West Side Story Symphonic Dances premiered one year before Barber's 1962 Piano Concerto. These brilliantly orchestrated and rhythmically infectious dances relate to key scenes in Bernstein's popular 1957 Broadway musical retelling of Romeo and Juliet. You'll hear "Somewhere" and "Maria," two favorites from the show.
Opening the program is another dance-inspired showpiece, Danzón No. 2 by Mexican composer Arturo Márquez. Inspired by a Cuban dance that migrated to Vera Cruz, this work put Márquez on the musical map for all time. It is frequently performed in concert halls, was recorded by Gustavo Dudamel, and even plays a key role in an episode of the Amazon television series, Mozart in the Jungle.
Put on your "dancing ears," and enjoy the rhythms and colors of this dynamic program!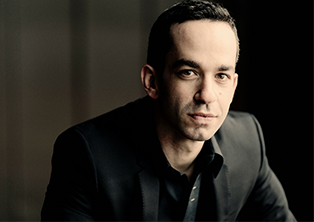 Featured Conductor & Artists