Aspen Festival Orchestra
Back To Calendar
With special thanks to Lisa and Will Mesdag, part of the Allison and Warren Kanders Sunday Concert Series
Reserved Seating
Please Note:
Tickets will remain in cart for 30 minutes.
BARBER: Cello Concerto, op. 22
---
MAHLER: Symphony No. 7 in E minor
Following last summer's tour de force recital of all six Bach cello suites, Alisa Weilerstein tackles Barber's poetic, passionate, but rarely heard Cello Concerto. Barber was still a corporal in the army when legendary conductor Serge Koussevitzky arranged for him to be discharged so he could compose this work for the conductor's 20th anniversary season with the Boston Symphony Orchestra.
The second half of the concert features Mahler's Seventh Symphony, a brilliant, moody masterpiece, that breaks in the final movement into one of the most jubilant, life-affirming finales of the whole repertoire. Arnold Schoenberg was converted to Mahler by the work, declaring, "As for which movement I liked best: All of them!"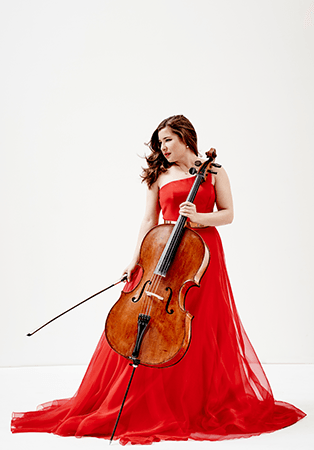 Featured Conductor & Artists
Tickets will remain on hold for 30 minutes.