Aspen Festival Orchestra
Back To Calendar
With special thanks to Nancy Wall and Charles Wall
This event has
already taken place.
RACHMANINOFF: Piano Concerto No. 2 in C minor, op. 18
---
WAGNER: Prelude and Liebestod, from Tristan und Isolde
SKRYABIN: The Poem of Ecstasy, op. 54
Two Russian blockbusters and a treasured iconic interlude make up this sublime and sensuous program.
At only 20, Alexander Malofeev is already a big name in Europe and China. His YouTube channel has almost 80,000 subscribers. Winner of numerous international awards, Malofeev became interested in music of Tchaikovsky, Shostakovich, Mahler, Rachmaninov, and Prokofiev by the time he was 7. Hear him take on Rachmaninoff's Second Piano Concerto, the result of a successful course of hypnotherapy after a long compositional dry spell. Rachmaninoff dedicated the piece to Dr. Dahl, probably the only hypnotherapist to receive such an honor from a major composer. The mood ranges from turbulent drama to rapturous lyricism, with a fair share of thrilling pianistic effects from start to spectacular finish. Truly effective therapy!
Wagner's graphic portrayal of the lovers' frustrated passion in Tristan und Isolde was considered scandalous, and his revolutionary harmonic language turned the music world upside down and paved the way for twentieth century music. The Prelude and Liebestod bring us both the beginning and the end of the five-hour long opera and have become concert favorites
Scriabin earned a cult following in the 1960s and early 1970s, connecting with a counterculture of mysticism and psychedelic drugs. In his 1945 book Nexus, Henry Miller wrote, "Scriabin's music sounds like I think — sometimes. Has that far-off cosmic itch. Divinely fouled up. All fire and air. . . . It was like a bath of ice; cocaine, and rainbows." Scriabin wrote a poem called "Orgiastic Poem," but his publisher forced him to change it to its more ambiguous title, The Poem of Ecstasy. He composed the massive orchestral piece to bring together poetry and music, which he considered the highest art form. Let this lush music overwhelm your senses – as Scriabin intended it to do. You may even see colors, as Scriabin himself did with sound.
A dazzling soundscape awaits you in this spectacular program.
---
Performances will have a 20-minute intermission.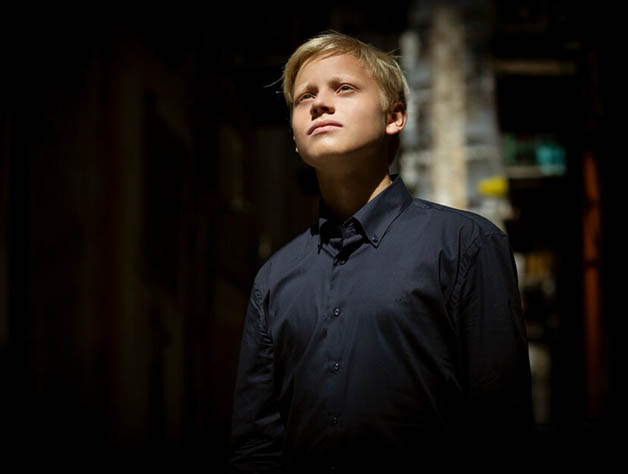 Featured Conductor & Artists