Aspen Festival Orchestra Dress Rehearsal
Back To Calendar
This event has
already taken place.
JAMES LEE III: Amer'ican
PROKOFIEV: Piano Concerto No. 3 in C major, op. 26
---
DVOŘÁK: Symphony No. 9 in E minor, op. 95, "From the New World"
See the orchestra's musicians, conductor, choruses, and soloists work together on the afternoon's program.
---
Wherever Joyce Yang plays, there are rave reviews: "A knockout performance," exclaimed The New York Times. Said BBC Music Magazine, "the precision of the fingerwork is astounding." The Washington Post noted "her agility, balance and velocity." AMFS alumna and pianist extraordinaire Joyce Yang returns to Aspen for a performance that is sure to exhilarate. Thrill to the pianistic pyrotechnics in Prokofiev's Third Piano Concerto, which stands high on the list of virtuosic showpiece concertos.
Long before "world music" became popular, Dvořák composed his beloved Ninth Symphony, a work which Leonard Bernstein described as "truly multinational in its foundations." Drawing on rhythms from his native Bohemia and inspired by the folk melodies, African-American spirituals, and wide open spaces of the United States, Dvořák created an enduring masterpiece which was an immediate triumph at its 1893 Carnegie Hall premiere. The work also introduced listeners to the music of black Americans. A generation before jazz came into being, Dvorak wrote, "They are the songs of America and your composers must turn to them. In the negro melodies…I discover all that is needed for a great and noble school of music. They are heartbreaking, tender, passionate, melancholy, solemn, religious, bold, merry, gay, gracious or what you will. It is music that suits itself to any mood or purpose. There is nothing in the whole range of composition that cannot find a thematic source here."
Welcome the return of one of the most exciting pianists of her generation, and hear the symphony that Neil Armstrong brought with him on the way to the moon in 1969.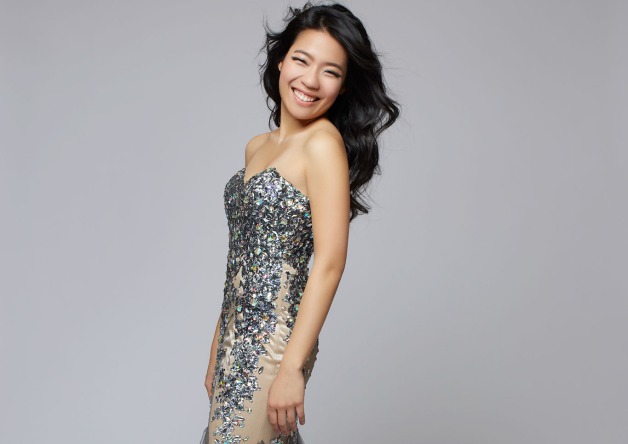 Featured Conductor & Artists