Fourth of July Concert
Back To Calendar
With special thanks to the Rob and Melani Walton Foundation
In recognition of the City of Aspen
This event has
already taken place.
J. S. SMITH/SOUSA: The Star-Spangled Banner
ROBERT SHELDON: Manatee Lyric Overture, op. 23
ADOLPHUS HAILSTORK: Celebration
SOUSA/FENNELL: Fairest of the Fair
RICHARD SAUCEDO: American Barndance
EDWARD GREGSON: Allegro decisco from Tuba Concerto
COPLAND/MARK ROGERS: Hoe Down from Rodeo
ELLINGTON/CUSTER: Duke Ellington!
LOWDEN: Armed Forces Salute
WARD/DRAGON: America the Beautiful
HANDY/GRAY: St. Louis Blues March
Performances will be 75 minutes and there will be no intermission. Please check the "Concert Protocols" page before attending for the most up-to-date protocols.
The annual free Fourth of July celebration brings the Aspen Festival Band to the Tent stage with stirring patriotic favorites. A beloved tradition.
Concert will be broadcast live on Aspen Public Radio.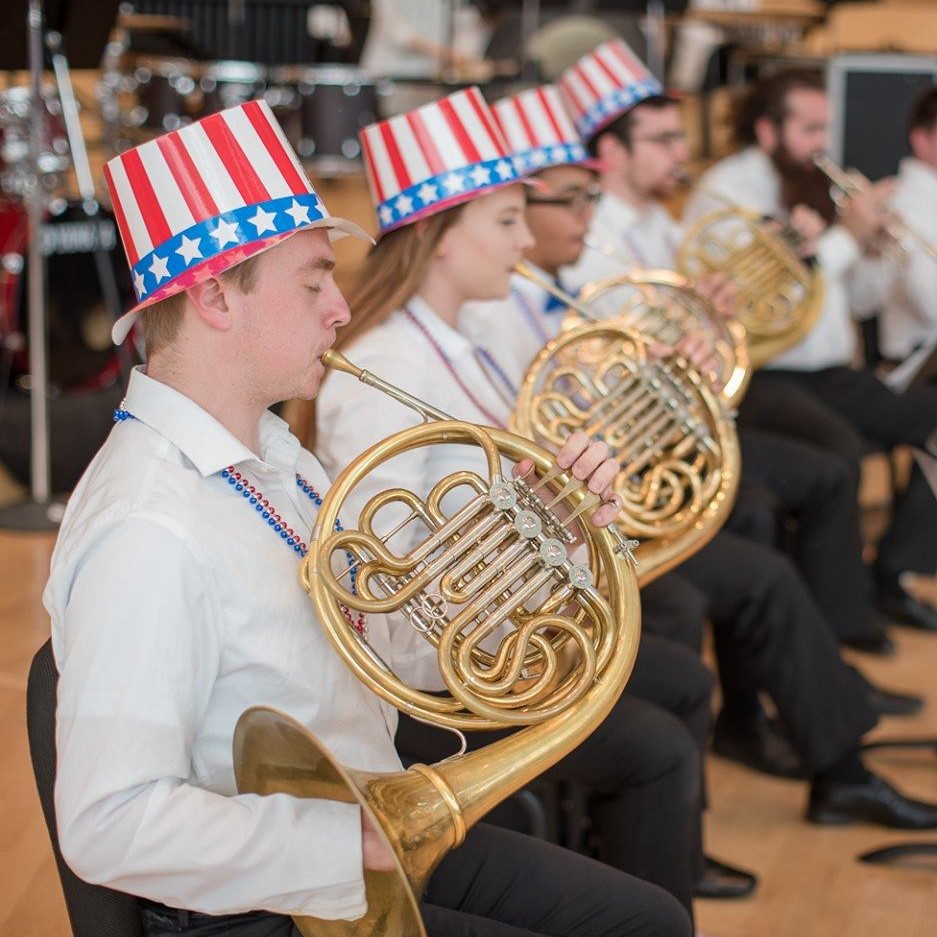 Featured Conductor & Artists