Sing Play Move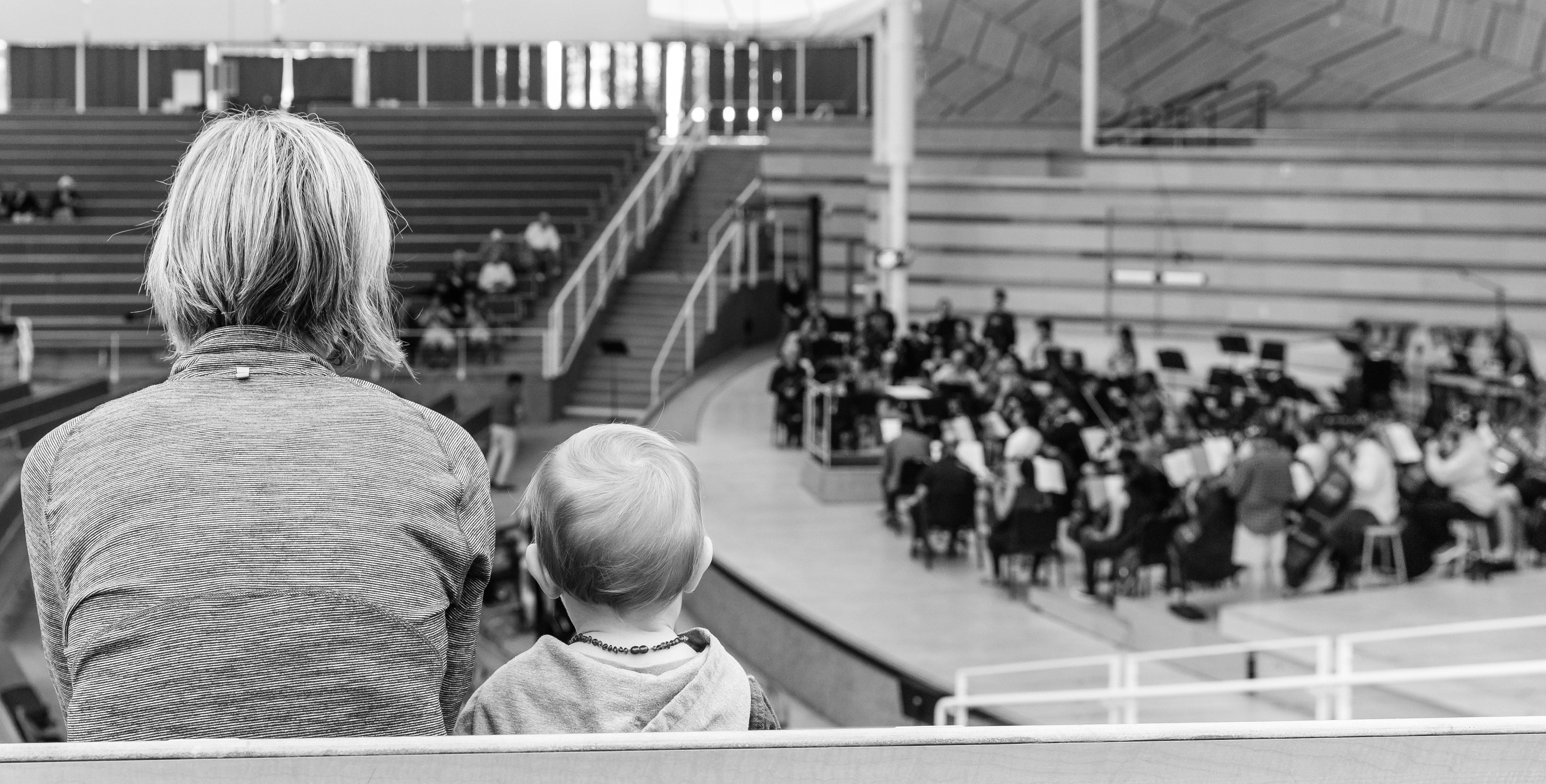 An early childhood music education program of the AMFS
Sing Play Move is held weekdays July 16-20, 2018, and is taught by the esteemed early childhood educator, Kate Klotz.
Class Options and Times:
Sing Play Move children will attend one of the four daily class offerings with a parent or caregiver. On Fridays, they will attend large group class and have an opportunity for an orchestra observation! Upon registration you'll select which daily class time and age division is right for you. Please note: classes are limited in size to twelve children plus their parent or caregiver, and it is recommended to attend class daily for the entire week.
Monday through Thursday at Aspen Middle School: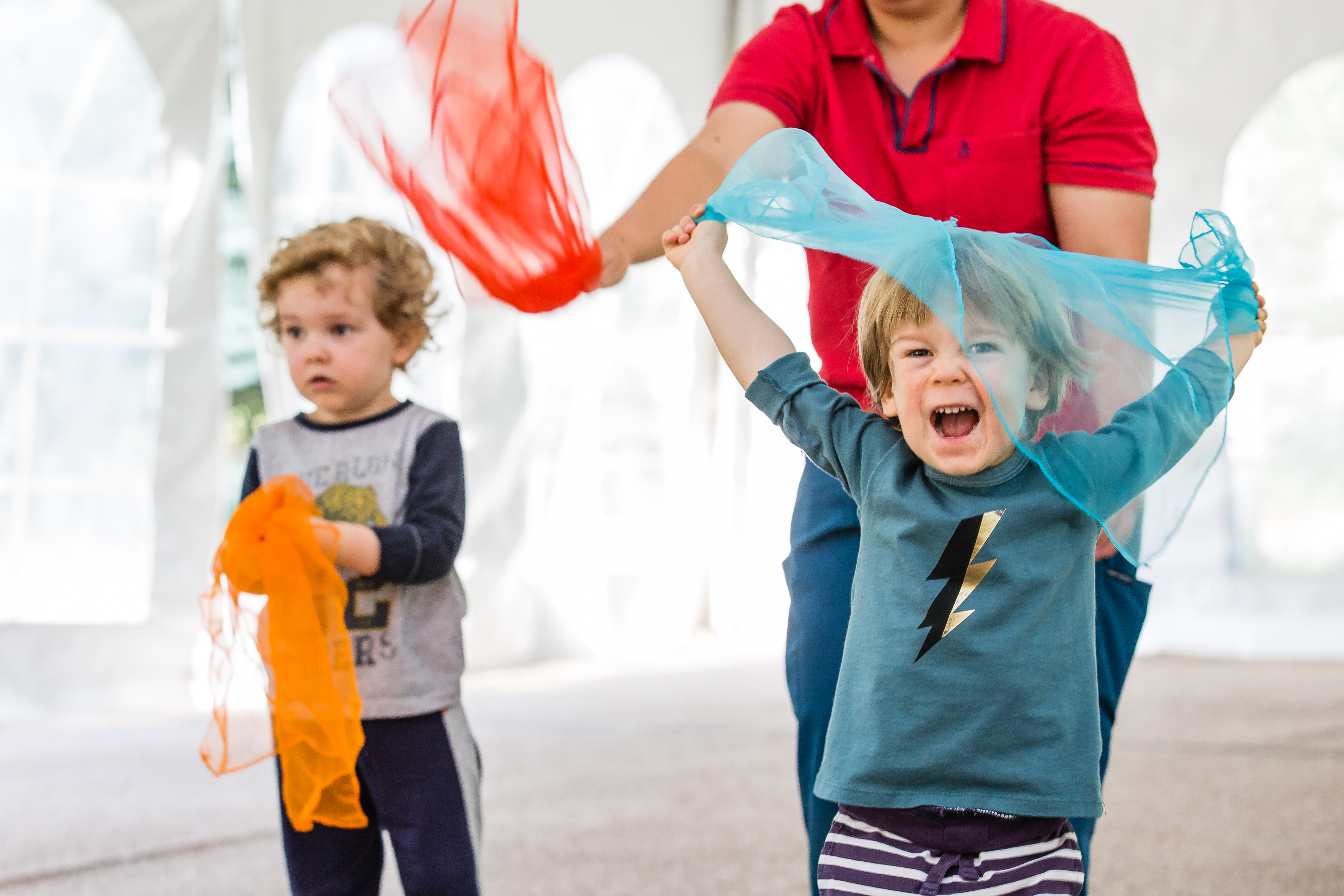 8:30 am – Infant Class (birth-1)
9:15 am – Preschool Class (3-4)
10 am – Toddler Class (1-2)
11 am – Kinder Class (5+)*
*NEW! Children may attend Kinder class without a parent or caregiver if they attended Kindergarten during the 2017-18 school year.
Fridays meeting at the Harris Hall Box Office:
9:15-10:30 am: Family Class for all age divisions, with parent/caregiver at the Benedict Music Tent

Program Details
Curriculum:
Sing Play Move's curriculum is based in folk/world music, action and game songs, nursery rhymes, instrumental play, free/creative and guided movement, and simple composition. Using our voices, our bodies, and instruments, students will explore music making and music appreciation in ways that are appropriate for the youngest music lovers! Children and parents alike will delight in using John Feierabend's First Steps in Music, a music and movement program for infants through elementary-aged children that focuses on creating students that are tuneful, beatful, and artful.
Classes:
This is a subscription-based course that meets daily Monday-Friday. Curriculum is progressive by day. A child's tuition allows them access (with a parent/caregiver) to five classes within the selected class division. Choose the one class division that works for you! Please note: Class sizes are limited to twelve children. Friday class is a larger format meant for musical exploration and repetition of small group materials, with a special opportunity to observe an AMFS Orchestra!
Choose Divisions:
The Infant and Toddler Classes engage parents/caregivers to actively make music with their children in a collaborative environment.
The Preschool and Kinder Classes fosters individual music making through group activities, movement, instrumental exploration, guided listening, composition, and play.
*Have children in multiple divisions? Contact sbeske@aspenmusic.org to determine the right class to fit your needs.
About The Teacher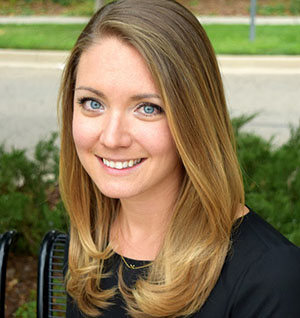 Kate Klotz teaches elementary general music and choir at Douglass Elementary in Boulder, CO. She specializes in teaching beginning vocal technique and music literacy, and is passionate about teaching early childhood music and children's choirs. Kate currently serves as the Artistic Director of the Boulder Children's Chorale and has also served on the artistic staff of Spokane Area Youth Choirs in Spokane, Washington. She has been a guest clinician and choral adjudicator for the St. Vrain Valley, Boulder Valley, Spokane, and Omak School Districts, and regularly presents clinics on vocal development, pitch matching and choral techniques for young singers.
Kate received her Master's of Music in Music Education from Colorado State University and her undergraduate degree in music education from the University of Colorado at Boulder. She holds all three levels of Kodály certification and has also completed one level of Orff Schulwerk training. She lives with her husband in Boulder, CO, where she enjoys hiking and practicing yoga.
Tuition Information
The full one-week program (five classes) costs $85 per child.
How to Apply
Click the button below to apply now.