Leadership
Michael Klein, Chair, Board of Trustees
Michael Klein has been a member of the AMFS Board of Trustees since 2008, leading its Strategic Planning process in 2014, and serving as its Vice Chair for four years. In 2018 he became Chair. Klein has had extensive involvement in public and private business, currently including the CoStar Group, Inc. (NASDAQ – CSGP), a publicly traded database and software company focused on real estate, which he co-founded and for which he serves as Board Chair; Tutor Perini Corporation (NYSE – TPC), a construction company for which he serves as Vice Chair and Lead Director; and ThinkFood Group, a privately held restaurant concern. His current principal non-profit activities include serving as Board Chair of The Shakespeare Theatre Company (Washington, DC), as well as Board Chair and CEO of the Sunlight Foundation, the Gun Violence Archive, and the Global Warming Mitigation Project—all of which he founded. He is also a member of the boards of The Aspen Institute, the NAACP Legal Defense Fund, and Harvard Law School.
Robert Spano, Music Director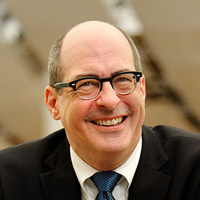 Conductor, pianist, composer, and pedagogue Robert Spano is known worldwide for the depth and intensity of his artistry as well as his unique communicative abilities. Approaching his fifteenth season as music director of the Atlanta Symphony Orchestra, he has quietly been responsible for nurturing the careers of numerous classically trained composers and conductors. As music director of the Aspen Music Festival and School, he oversees the programming of more than 300 events and educational programs, including the Aspen Conducting Academy. Mr. Spano's commitment to American contemporary music is evident in his spearheading of The Atlanta School of Composers, cultivating a new generation of American composers.
Mr. Spano has led ASO performances at Carnegie Hall, Lincoln Center, and the Ravinia, Ojai, and Savannah music festivals. Recent guest engagements include the New York and Los Angeles philharmonics, San Francisco, Boston, Cleveland, Chicago, and Philadelphia symphony orchestras, Orchestra Filarmonica della Scala, BBC Symphony, and Amsterdam's Royal Concertgebouw Orchestra. He has conducted for Covent Garden, Welsh National Opera, Lyric Opera of Chicago, Houston Grand Opera, and the Seattle Opera in their 2005 and 2009 productions of Wagner's Ring cycle.
Recent highlights include Britten's War Requiem at Carnegie Hall, Verdi's Aida in Atlanta, and the World Premiere of Steven Stucky's The Classical Style in Ojai and its New York premiere at Carnegie Hall in December 2014. In Aspen Spano's Hölderlin Songs were premiered in August 2014 with soprano Susanna Phillips. Spano joined Atlanta-based dance company glo in September for four performances of his new solo piano work Tanz III.
This past season, Maestro Spano conducted two world premieres with the Atlanta Symphony Orchestra (Christopher Theofanidis's Creation/Creator and Michael Gandolfi's Imaginary Numbers) and joined the Houston Grand Opera for Mozart's Die Zauberflöte and Houston Symphony for a Higdon/Chopin program. Guest conducting engagements brought him to Milwaukee, Philadelphia, Copenhagen, Kuala Lumpur, and Singapore, in addition to a U.S. tour with the Curtis Institute of Music and an engagement with the New England Conservatory Philharmonic.
Mr. Spano's recordings for Telarc, Deutsche Grammophon and ASO Media have received six Grammy Awards, and he released an all–Vaughan Williams disc last September. Spano is on faculty at Oberlin Conservatory and has received honorary doctorates from Bowling Green State University, the Curtis Institute of Music, Emory University, and Oberlin. Maestro Spano is one of two classical musicians inducted into the Georgia Music Hall of Fame and is proud to live in Atlanta.
Alan Fletcher, President and CEO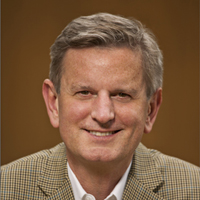 Alan Fletcher, one of this country's most accomplished music administrators and respected composers, was born in 1956 in Riverside, New Jersey, and earned his baccalaureate at Princeton University (1978) and his master's degree (1979) and doctorate (1983) at Juilliard. He studied composition with Roger Sessions, Milton Babbitt, Edward T. Cone, and Paul Lansky and piano with Jacob Lateiner and Robert Helps. In 1985, Fletcher was appointed to the faculty of the New England Conservatory of Music, teaching composition and theory and serving successively during his 16-year tenure at the school as Dean, Provost, and Senior Vice President. From 2001 to 2006, he was Professor of Music and Head of the School of Music at Carnegie Mellon University in Pittsburgh, after which he assumed his current position as president and CEO of the Aspen Music Festival and School. Fletcher has lectured nationally and internationally on music and music administration and served on many boards, panels, juries, seminars and committees, including the board of the Aspen Institute and the Pittsburgh Opera. He has also contributed articles and op-ed pieces to Symphony magazine, Gramophone magazine, the Wall Street Journal, Sonus: Journal of Global Music, Pittsburgh Post-Gazette, Baltimore Sun, the Journal of Music Theory Pedagogy, Chronicle of Higher Education, and many others. Fletcher has won numerous composing awards and received commissions from the National Dance Institute, the Pittsburgh Symphony (2008 and 2011), Nashua Symphony, National Gallery of Art, Boston Celebrity Series, Duquesne University, New York Camerata, and other noted ensembles, organizations, and soloists. He chaired the 1997 Salzburg Seminar Music for a New Millenium: The Classical Genre in Contemporary Society.