Aspen Chamber Symphony
Back To Calendar
With special thanks to Mary E. Giese, in memory of Erik Giese
This event has
already taken place.
EDGAR MEYER: New Piece for Orchestra
MOZART: Piano Concerto No. 24 in C minor, K. 491
---
IVES/SINCLAIR: Washington's Birthday from A Symphony: New England Holidays
GERSHWIN: Catfish Row: Suite from Porgy and Bess
Enjoy a program alternately passionate, jazzy, and bluesy with four masterpieces.
Andreas Haefliger has been hailed by BBC Magazine for his "strenuously intellectual approach with a gorgeously velvety touch." He returns to Aspen for Mozart's Piano Concerto No. 24, the last of three composed in Vienna while the composer was working on The Marriage of Figaro. Mozart scholar Alfred Einstein called the Concerto "an explosion of the dark, tragic, passionate emotions." After attending a performance of this turbulent, dramatic work, Beethoven remarked to his friend, "We shall never be able to do anything like that!"
Also on the program are three pieces celebrating the season's "Being American" theme: Edgar Meyer's first work for orchestra, Washington's Birthday from the Holidays Symphony by Charles Ives, and Gershwin's own adaptation of scenes from his opera Porgy and Bess, with its quintessentially American mix of jazz, blues, spirituals, swing, honky-tonk, and Broadway influences.
Mozart at his most profound and the joy of Gershwin make this an evening to remember!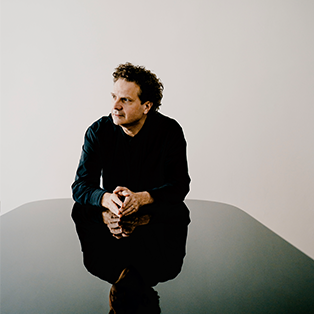 Featured Conductor & Artists