Aspen Chamber Symphony
Back To Calendar
With special thanks to Kay Bucksbaum
This event has
already taken place.
BARBER Symphony No. 1, op. 9
BACEWICZ Music for Strings, Trumpets, and Percussion
GERSHWIN Rhapsody in Blue
JOHNSON/NICHOLAS HERSH Victory Stride
"I am a musician, who happens to be blind...I have been blessed with a God-given gift and my prayer is that I can continue to be a blessing and inspiration to others." – Pianist Matthew Whitaker
The extraordinary Matthew Whitaker joins celebrated Aspen alumna and former Colorado Symphony music director Marin Alsop for the Aspen Chamber Symphony's first concert of the season. Hear Whitaker, a unique musical voice and national sensation, in Rhapsody in Blue, Gershwin's first work to fuse classical and jazz. Gershwin's compositional signature was so successful that both Nadia Boulanger and Maurice Ravel refused to teach him, afraid that classical instruction would detract from his jazz style. Ravel wrote, "Why become a second-rate Ravel when you're already a first-rate Gershwin." Stravinsky asked him how much money he was making then said, "I should take lessons from you."
On this program are also exciting syncopated rhythms in Polish composer Bacewicz's Music for String, Trumpets, and Percussion, and in Victory Stride by James P. Johnson, who is an unjustly overlooked jazz pianist and composer who taught Fats Waller, strongly influenced Duke Ellington, Count Basie, and Thelonious Monk. Like Scott Joplin, Johnson sought to produce symphonic music that incorporated African-American themes and rhythms. Also on the program is Barber's darkly lyrical single-movement First Symphony, modeled after Sibelius's Seventh Symphony.
Celebrate the 2022 season opening with Alsop, Whitaker, and the jazzy sound world of the 20th century!
---
Performances will be 75 minutes and there will be no intermission.
This event will also be livestreamed for free. For a full list of livestreams, click here.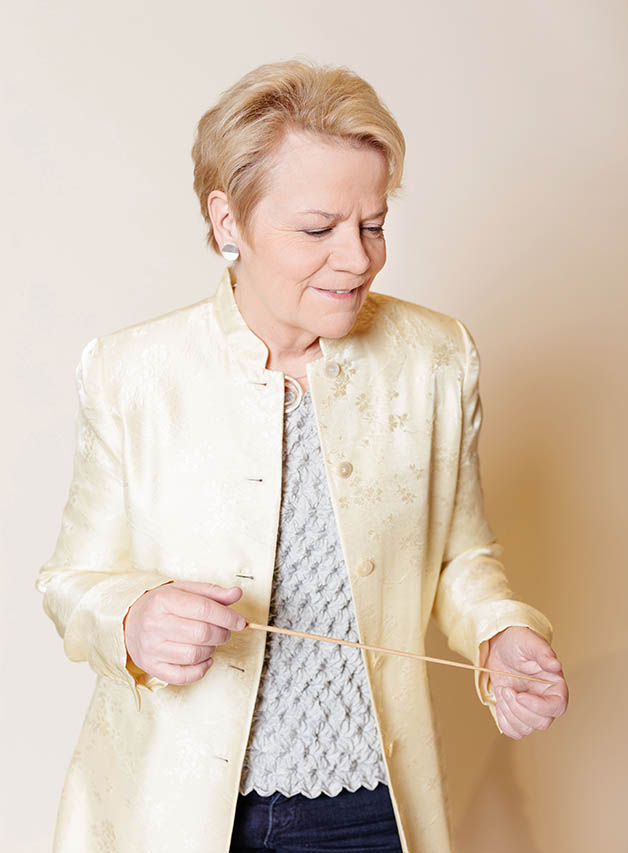 Featured Conductor & Artists