Aspen Chamber Symphony
Back To Calendar
With special thanks to Richard Edwards, in memory of Harley Baldwin
Local business support provided by Aspen Leadership Group
This event has
already taken place.
SAMY MOUSSA: Polarlicht: Étude No. 2 for Orchestra
RAVEL: Piano Concerto in G major
BEETHOVEN: Symphony No. 4 in B-flat major, op. 60
EVENT STREAMED LIVE FOR FREE. DETAILS HERE.
Malaysian-born pianist, conductor, and composer Tengku Irfan has been a regular and charismatic presence at the Aspen Music Festival and School, winning the 2013 Piano Concerto Competition and serving for four consecutive seasons as pianist for the Aspen Contemporary Ensemble. Joining forces with Aspen Conducting Academy alumna Gemma New, he'll take on Ravel's brilliant and jazzy Piano Concerto in G. Starting with a distinctive percussive whip crack, this lighthearted piece has a meltingly poignant and serene slow movement. It wasn't easy to write, however. "That flowing phrase!" Ravel apparently commented. "How I worked over it bar by bar! It nearly killed me!" In the thrilling finale, you may imagine the piano is trying to outrace the orchestra.
Coming between the heroically powerful third and fifth symphonies, Beethoven's 4th was famously described by Robert Schumann as "a slender Grecian maiden between two Nordic giants." Carl Maria von Weber, however, wasn't a fan, complaining sarcastically, "Every quarter of an hour, we hear three or four notes." This is the least-performed of Beethoven's symphonies, but when you listen to the wit and buoyancy of the fast movements and the sublime, angelic quality of the slow movement, you may wonder why it's not heard more often.
Opening the program is one of Canadian composer Samy Moussa's orchestral etudes. Revel in the colors and harmonies of music from three centuries in this invigorating concert!
Performances will be 75 minutes and there will be no intermission. Please check the "Concert Protocols" page before attending for the most up-to-date protocols.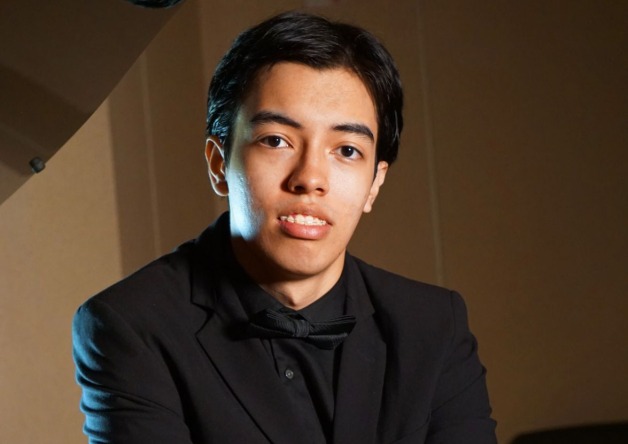 Featured Conductor & Artists