Aspen Chamber Symphony
Back To Calendar
With special thanks to Gilchrist and Amy Berg and Sasha and Ed Bass
ANDREW NORMAN: Try
BRUCH: Violin Concerto No. 1 in G minor, op. 26
---
BEETHOVEN: Piano Concerto No. 4 in G major, op. 58
WEILL: Symphony No. 2
This exciting program has something for everyone! It opens with Andrew Norman's Try, a high profile commission from the LA Philharmonic that caused the composer to confront his perfectionistic tendencies and ultimately embrace the risk and failure and serendipitous discovery implicit in the word 'try.'
British pianist Paul Lewis will be showcased in Beethoven's Fourth Piano Concerto, a piece that was ahead of its time in depth, lyricism, and intimacy. Mendelssohn rescued it from its undeserved obscurity with a performance about 10 years after Beethoven's death. Robert Schumann was present and reported being so spellbound that he "sat in my place without moving a muscle or even breathing."
This year's Dorothy Delay Fellowship winner Fiona Shea perform's Bruch's popular 1st Violin Concerto. It was the composer's first major work, putting him on the musical map, and setting up expectations for comparable achievements that never quite materialized. Soloists have always loved to play this soaring and melodious piece, and audiences have warmly embraced it. Bruch studied violin for several years, and his love for the instrument shines through. When his publisher once suggested he try a work for cello and orchestra, Bruch replied, "I have more important things to do than write stupid cello concertos." Eugen d'Albert asked for a piano concerto in 1886; Bruch fired back: "Me, write a piano concerto! That's the limit!" (Bruch eventually wrote beautifully for cello with orchestra, though he never did compose a piano concerto.)
In January 1933, Kurt Weill received a commission for a new symphony from the American heiress to the Singer sewing machine fortune. He got to work immediately, but with Hitler's rise to power, Weill fled Germany for Paris, taking the unfinished manuscript with him. Right after his arrival, a commission for a Balanchine ballet which would become Seven Deadly Sins put the symphony on the back burner. When it was finally premiered in the fall of 1934, with Bruno Walter conducting, it was applauded by the audience. Hear this rarely performed work whose mood runs the gamut from irony to jubilation, culminating in a frantic dance which in the words of one critic, "whirls toward triumph or disaster, all the more terrifying because we cannot decide which it will be."
---
Performances will be 75 minutes and there will be no intermission.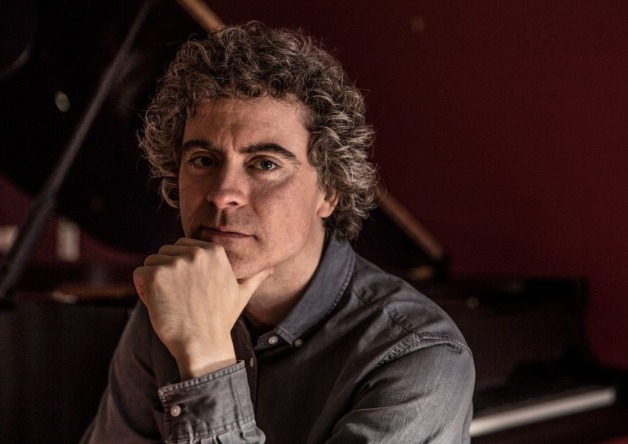 Featured Conductor & Artists
Tickets will remain on hold for 30 minutes.