Aspen Conducting Academy Orchestra
Back To Calendar
With special thanks to Marianne and Sheldon B. Lubar
Local business support provided by Pitkin County Dry Goods
This event has
already taken place.
COPLAND: Appalachian Spring
BOLOGNE: Violin Concerto No. 9 in G major, op. 8
BRAHMS: Serenade No. 2 in A major, op. 16
Hear orchestral favorites and see the conducting stars of tomorrow. Each movement of each work is conducted by a different student conductor, each of whom plays in the orchestra when not on the podium. Program Director and AMFS Music Director Robert Spano observes the work of his students at this weekly event.
This lovely, sunlit lineup is the perfect soundtrack to a summer day. Copland's sublime ballet Appalachian Spring was composed in 1944 for Martha Graham and originally called "Ballet for Martha." Right before the premiere, she renamed it Appalachian Spring, inspired by the Hart Crane poem, "The Dance." In it, Crane's reference to spring is to a water source, not the season, but the poem does describe a journey to meet springtime. Copland was amused when people told him he captured the beauty of the Appalachians in his music since he had nothing of the sort in mind. This transcendent and quintessentially American work captures the optimism of our national spirit, the sustenance of the land, and the joy of new beginnings.
Born on the island of Guadaloupe in 1745, Joseph Bologne was the illegitimate son of a French colonial planter and a beautiful Senagalese slave. He was also known as Chevalier de Saint-Georges in recognition of his prodigious achievements as an athlete, swordsman, military commander, huntsman, violin virtuoso, and conductor. His violin concerti were considered more technically challenging than Mozart's, and Mozart himself copied note-for-note from one of them into one of his own pieces. Featured in Bolgone's work will be Gallia Kastner, winner of the 2021 Aspen Music Festival Dorothy DeLay Fellowship.
Brahms is at his cheeriest and most genial in his Serenade No. 2. Composed when he was only 25, the piece was a turning point in his career. The first person to see and love this music was Clara Schumann, with whom Brahms had a lifelong friendship--and infatuation. Listen for lyrical passages for the woodwinds and bask in an abundance of beautiful melodies.
Performances will be 75 minutes and there will be no intermission. Please check the "Concert Protocols" page before attending for the most up-to-date protocols.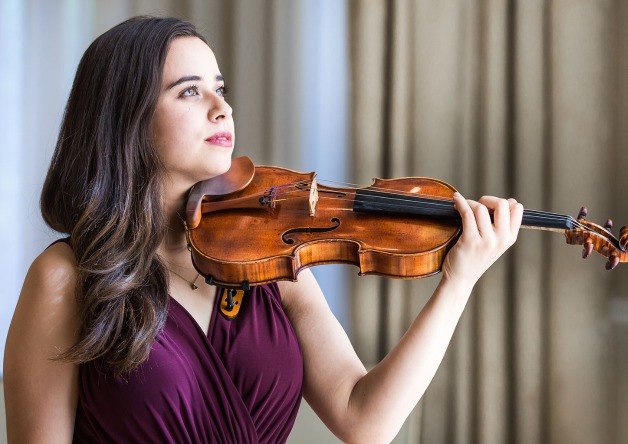 Featured Conductor & Artists