Aspen Festival Orchestra
Back To Calendar
With special thanks to Stefan Edlis and Gael Neeson, and in celebration of the 50th anniversary of the Aspen Center for Environmental Studies; part of the Allison and Warren Kanders Sunday Concert Series.
Reserved Seating
Please Note:
Tickets will remain in cart for 30 minutes.
ANNA THORVALDSDOTTIR: Aeriality
RACHMANINOFF: Rhapsody on a Theme of Paganini, op. 43
---
STRAVINSKY: The Rite of Spring
The dreamy lyricism of Rachmaninoff combines with the angular brilliance of The Rite of Spring in this supremely satisfying program.
Hearing Stravinsky's The Rite of Spring in the fresh open-air surroundings of the Benedict Music Tent is an experience not to be missed. This iconic work, with its groundbreaking rhythmic complexities and often savage depiction of pagan rites, has maintained its visceral impact and continues to fascinate, provoke, and increase the blood pressure of audiences more than 100 years after its legendary debut.
Russian pianist Nikolai Lugansky has exploded recently on the classical scene and was acclaimed by the U.K.'s Independent for his "quintessentially Russian sound with a boldly singing tone and a wonderful array of colors." His name has been inextricably linked with the music of Rachmaninoff, whose Rhapsody on a Theme of Paganini was such an overwhelming hit with audiences that it disconcerted the composer. "It somehow looks suspicious that the Rhapsody has had such an immediate success with everybody," said Rachmaninoff after the work's 1934 Baltimore premiere.
Also on the program is Icelandic composer Anna Thorvaldsdottir's Aereality, which she describes as "vast sound-textures combined—and contrasted—with various forms of lyrical material," was called "a highlight of last season's New York Philharmonic programming" by The New York Times.
Don't miss Nikolai Lugansky in recital on August 6.
This concert inspired by music and nature celebrates the 50th anniversary of the Aspen Center for Environmental Studies.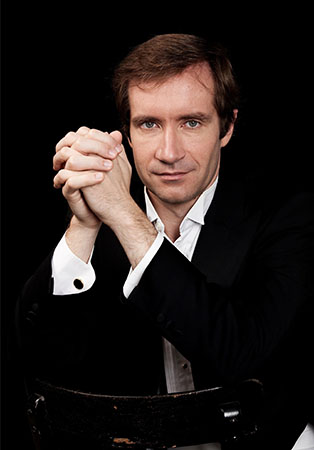 Featured Conductor & Artists
Tickets will remain on hold for 30 minutes.