Livestream: Maxim Vengerov Plays Mendelssohn Violin Concerto
Back To Calendar
This event has
already taken place.
SCHUBERT/BRITTEN Die Forelle, D. 550
SCHUBERT/OFFENBACH Ständchen from Schwanengesang, D. 957
MENDELSSOHN Violin Concerto in E minor, op. 64
---
SCHUBERT/WEBERN Ihr Bild from Schwanengesang, D. 957
SCHUBERT/WEBERN Du bist die Ruh, D. 776, op. 59 no. 3
SCHUBERT/BERLIOZ Der Erlkönig, D. 321
SCHUBERT Symphony No. 6 in C major, D. 589
Tune in to a free livestream of this concert live from the Benedict Music Tent.
"At every turn, he effortlessly communicates his delight in the music he leads," raved the St. Louis Post-Dispatch of conductor Nicholas McGegan, whose effervescent concerts are always highlights of the season. Joining him is the Siberian-born violinist Maxim Vengerov, recognized as one of the world's greatest string players. Claiming to have heard a performance of the Tchaikovsky Violin Concerto while still in the womb, the precocious Vengerov was taken at age 5 to meet a famous violin teacher. When she asked "Do you have strength in these hands,?" he punched her in the stomach as hard as he could. "Fortunately, she was in a good mood that day, and she accepted me as a student," he said later. Vengerov will play Mendelssohn's flowingly lyrical Violin Concerto, a work full of beautiful tunes and a joyously vibrant finale. It's no wonder this work has been an audience favorite since its premiere in 1845.
During his 31 years, Schubert wrote over 600 songs, usually heard with voice and piano. Enjoy a rare opportunity to experience them with the added dimension of full orchestral sound. At 20, Schubert greatly admired Rossini, best known for his comic operas. In his sixth symphony, he paid tribute to the Italian composer with an aria-like second movement and a bubbly finale reminiscent of his overtures. In the third movement, the abrupt and frequent contrasts reflect Beethoven's influence. Clearly proud of the piece, Schubert called it his "Great Symphony in C major," not knowing that it would later be known as the "Little C Major," when his final work in the form, Symphony No. 9 was designated as the "Great."
Be swept away by the exuberance and energy of Maestro McGegan and the beautiful melodies of Mendelssohn and Schubert!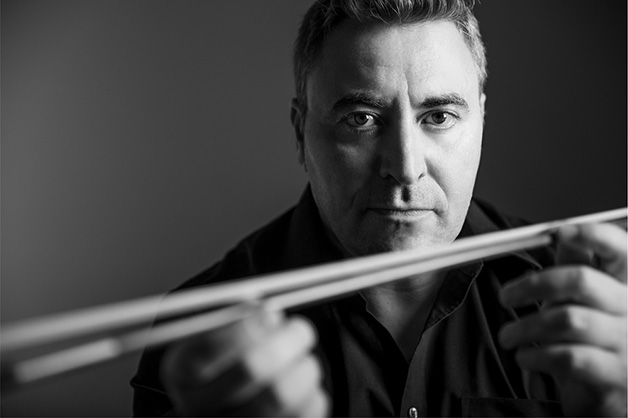 Featured Conductor & Artists