Winter Music Recital Series:
Yefim Bronfman piano
Back To Calendar
Please Note:
Subscriptions On Sale January 10, 2024
Single Tickets On Sale January 17, 2024
SCHUBERT Piano Sonata in A minor, D. 784, op. 143
R. SCHUMANN Faschingsschwank aus Wien (Carnival Jest from Vienna), op. 26
CHOPIN Piano Sonata No. 3 in B minor, op. 58
The program will run approximately 75 minutes. Program subject to change.
To view the entire 2024 Winter Music Recital Series, click here.
-------
Internationally recognized as one of today's most acclaimed and admired pianists, what better way to bring the Winter Music Recital Series to a close than with the beloved Aspen soloist, Yefim Bronfman? Regularly sought out by festivals, orchestras, and conductors alike, Bronfman will bring his commanding technique, power, and lyrical gifts to a program of Schubert, Schumann, and Chopin.
Published eleven years after his death, Schubert's Piano Sonata in A minor, D. 784, is considered to be one the composer's major works for the piano. Schumann's Faschingsschwank aus Wien, translated as "Carnival Jest from Vienna," is an unusual five-movement work for piano that pays tribute to the revelry of music, drama, masquerade, and dance. Concluding the program is Chopin's Piano Sonata No. 3 in B minor—the last of the composer's piano sonatas and largely considered his most technically and musically challenging work.
Close out the 2024 Winter Music season with this virtuosic, thrilling evening of music played by a true titan of the piano!
-------
Subscribe and Save!
See all three Winter Music Recitals with a subscription and save on the single ticket price.
Premium Subscriptions: $210
Regular Subscriptions: $99
Subscriptions will be available for purchase on January 10, 2024.
Single tickets ($75/$45) will go on sale January 17, 2024.
Support Winter Music
Help us bring warmth to midwinter through the gift of music as a Winter Music sponsor. Sponsors get priority access to the best reserved seats in Harris Concert Hall as well as tickets for The Metropolitan Opera's Live in HD screenings at the Wheeler Opera House.
Click here to learn more
.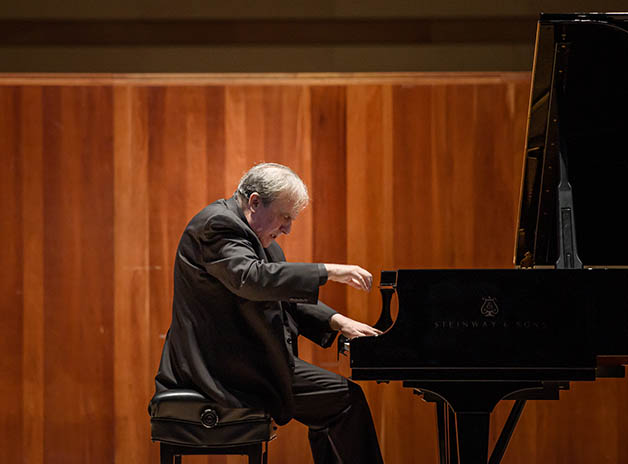 Featured Conductor & Artists