Aspen Chamber Symphony
Back To Calendar
Local business support provided by members of the Aspen Board of REALTORS
Reserved Seating
Please Note:
Tickets will remain in cart for 30 minutes.
BEETHOVEN: Piano Concerto No. 3 in C minor, op. 37
---
ALAN FLETCHER: If on a winter's night a traveler
BRAHMS: Variations on a Theme by Haydn, op. 56a
In the midst of his nine-year, nine-disc recording cycle of all of Beethoven's Piano Sonatas, and following last year's conclusion to his three-year performance journey through the complete Sonatas in Aspen, Jonathan Biss returns for Beethoven's Third Piano Concerto.
Also on the program is Alan Fletcher's "If on a winter's night a traveler," inspired by Italo Calvino's novel by the same name. Fletcher's composition will be accompanied by filmmaker Bill Morrison's visual adaptation of the book. The two artists collaborated to create the musical and visual interpretation of Calvino's postmodern masterpiece for the Festival's 2015 season. Fletcher describes the book as "a mind-bending and self-reflexive narrative about authorship and the nature of stories." Like the novel, the composition begins several new stories as it progresses, with each one expressed as a different musical style.
The concept of authorship reappears in the concert's final work: Brahms's brilliant Variations on a Theme by Haydn—which was not by Haydn at all! As a common marketing practice in the early nineteenth century, unknown or lesser-known composers often attached the names of famous composers to their own works. Brahms discovered the theme at a wind competition and kept the attribution to Haydn in his own title. Each variation has a distinctive character, with some echoing styles and techniques of earlier eras, and other variations displaying a dazzling mastery of counterpoint. The finale builds to a transcendent climax in which the usually austere composer lets loose—with the use of the triangle. At the very end, Brahms includes a passage which really is by Haydn, a brief quotation from the second movement of his "Clock" symphony, one of the greatest examples of Haydn's pioneering work in the symphonic variation form. This fragment is probably the work's only true musical link to Haydn.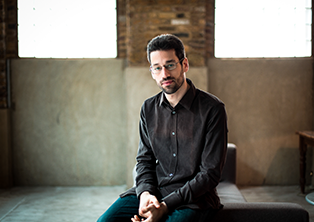 Featured Conductor & Artists
Tickets will remain on hold for 30 minutes.