Aspen Festival Orchestra
Back To Calendar
With special thanks to Kay Bucksbaum
This event has
already taken place.
BARBER: Violin Concerto, op. 14
SIBELIUS: Symphony No. 2 in D major, op. 43
Gil Shaham returns! His impeccable technique, radiant stage presence, and infectious joy in music-making have made him one of the foremost violinists in the world. Barber's only violin concerto overflows with lyric beauty in the first two movements and adrenaline in the dazzling perpetual-motion finale.
Another gorgeous work tops off this concert conducted by Music Director Robert Spano. Sibelius had taken a friend's advice to leave Finland and spend the winter and spring in Italy to find new inspiration. It's no surprise that the symphony composed during the sojourn is Sibelius's sunniest. Many listeners, especially among the Finns, insisted the work was a graphic portrayal of the Finnish struggle against Russia, a program Sibelius vehemently denied. He described his creative process "as though the Almighty had thrown the pieces of a mosaic down from the floor of heaven and told me to put them together." The transcendent and triumphant finale offers the listener a glimpse of that heaven. Welcome back to the stage one of AMFS's favorite alums, and be uplifted by two glorious 20th century masterworks!
Performances will be 75 minutes and there will be no intermission. Please check the "Concert Protocols" page before attending for the most up-to-date protocols.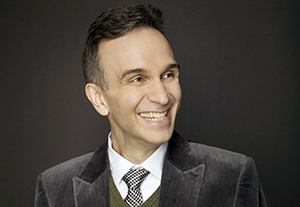 Featured Conductor & Artists