Chamber Music
Back To Calendar
This event has
already taken place.
SARAH KIRKLAND SNIDER: If you bring forth what is within you: Suite from Blue Hour
GARNER, JAFFE, MOE, WAGNER: A Forest Unfolding
AMFS artist-faculty, all top musicians from renowned orchestras, opera companies, and conservatories, come together to play their favorite chamber music works. Always a joyful and creative 75 minutes of music-making.
This adventurous program explores the season's theme, "Adoration of the Earth," and brings together the Aspen Contemporary Ensemble, singers from the Aspen Opera Theater and Vocal Arts program, opera superstar Renée Fleming, and Pulitzer Prize-winning novelist Richard Powers as narrator. In the words of composer Sarah Kirkland Snider, If you bring forth what is within you (from The Blue Hour) "uses as its text Carolyn Forché's poem On Earth, which catalogs the scattered thoughts, visions, and imagery of a life passing ever closer to death..." This powerful suite examines themes of humanity and the natural world.
A Forest Unfolding is a collaborative work inspired by recent scientific research into the rich communication and subterranean connectivity between trees. Four writers—the environmentalists Bill McKibben and Joan Maloof, along with the novelists Richard Powers and Kim Stanley Robinson—selected prose passages and poems on the relations among people and trees. They presented these selections to four composers—Eric Moe, Melinda Wagner, Stephen Jaffe, and David Kirkland Garner—who set these words into a linked sequence of recitatives and arias. The resulting whole traces a narrative arc from human estrangement from nature to a glimpse of the endless cooperation that knits a forest together. The composers themselves communicated and cooperated with one another throughout the process, and together, they settled on a shared musical intertext, the final section of the last song in Gustav Mahler's Das Lied von der Erde.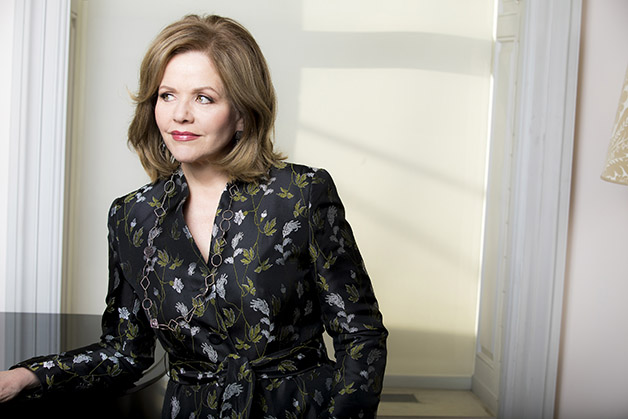 Featured Conductor & Artists