Fourth of July Concert
Back To Calendar
With special thanks to the Rob Walton Foundation, In recognition of the City of Aspen, The National Piping Centre's Aspen residency is generously underwritten by Mr. and Mrs. Thomas D. Rutherfoord, Jr.
This event has
already taken place.
J. S. SMITH/SOUSA The Star-Spangled Banner
JAMES STEPHENSON American Fanfare
COPLAND/MARK ROGERS Hoe Down, from Rodeo
SOUSA Our Flirtations
COPLAND/WILLIAM SILVESTER from Old American Songs
HANDY/GRAY St. Louis Blues March
BERNSTEIN/STITH Three Dance Episodes from On the Town
SOUSA The National Game
JOHN WILLIAMS/PAUL LAVENDER Adventures on Earth, from E.T.
MICHAEL KORB AND ROEVER/IAN PEAPLE Highland Cathedral
A beloved community tradition! The annual free Fourth of July band concert features the Aspen Festival Band playing a rousing selection of patriotic favorites, marches, and American classics. Members of Dance Aspen will premiere new choreography by Matthew Gilmore set to Leonard Berstein's Three Dance Episodes from On the Town. Wear your red, white, and blue!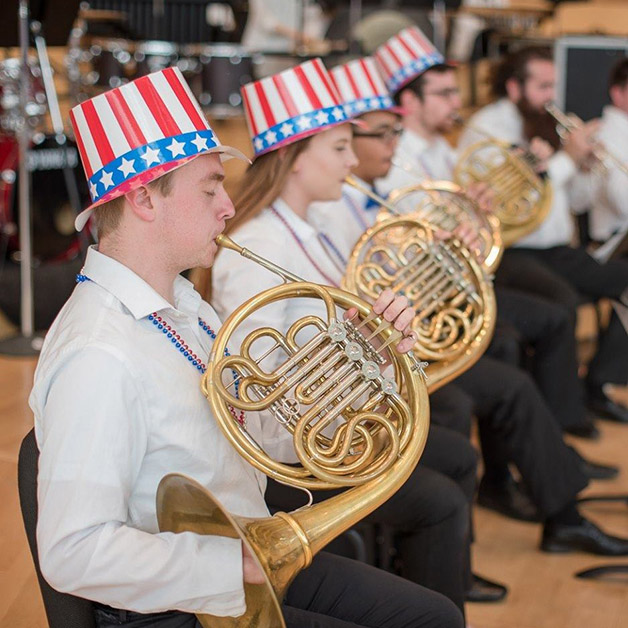 Featured Conductor & Artists