Livestream: Rite of Spring, Daniil Trifonov
Back To Calendar
This event has
already taken place.
BRIAN RAPHAEL NABORS: Of Earth and Sky: Tales from the Motherland
GERSHWIN: Piano Concerto in F major
---
STRAVINSKY: The Rite of Spring
Tune in to a free livestream of this concert live from the Benedict Music Tent.
Hold on to your seat! The first Aspen Festival Orchestra concert of the summer is full of big sounds and showcases one of the most enthralling pianists of our time in a musical tour de force.
Ushering in the season theme of "The Adoration of the Earth," the program begins with Brian Raphael Nabors' Of Earth and Sky: Tales from the Motherland. This four-movement work will take you on a musical journey to different regions of Africa through three distinct legends and a joyous finale. It begins with an epic creation story, then depicts two mythic characters, one a trickster and one a protective dragon-like figure, and then ends with a celebratory finale honoring the jovial energy of the African spirit.
"Even having seen it, one cannot quite believe it. Such is the artistry of pianist Daniil Trifonov," marveled the Cleveland Plain Dealer. Trifonov has been wowing the Aspen audience with his mesmerizing concert performances and recitals for several seasons. He now brings his astounding technique and interpretive genius to Gershwin's Piano Concerto. (Please note this program has changed from the originally announced performance of Prokofiev's Piano Concerto No. 3 in C major, op. 26.)
If you were a Parisian out for a pleasant night on the town at the Théâtre des Champs-Elysées on May 29, 1913, the last thing you would expect was a riot with fistfights and flying debris. The legendary reaction to Stravinsky's The Rite of Spring ballet was actually in response to Nijinsky's shocking choreography, not to the musical score. This iconic work with its groundbreaking rhythmic complexities and often savage depiction of pagan rites has maintained its visceral impact, and continues to fascinate, provoke, and even shock audiences more than 100 years after its legendary debut.
Hear one of the greatest pianists of his generation in this evocative and colorful concert!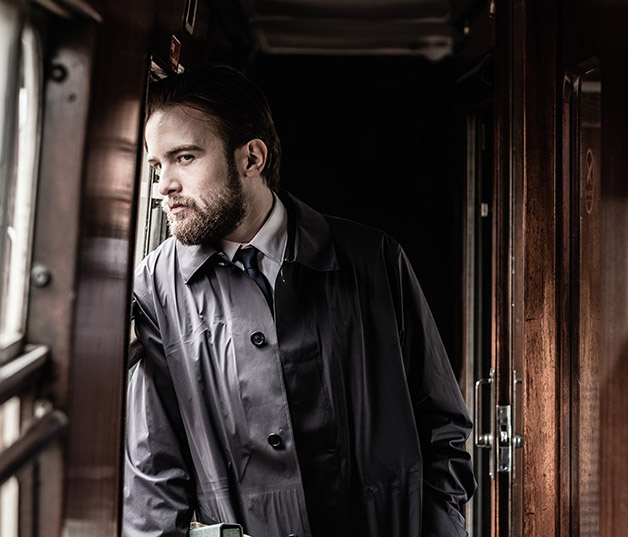 Featured Conductor & Artists