Festival Orchestra: Conlon Conducts Mendelssohn, Mahler
Back To Calendar
With special thanks to Mrs. Mercedes T. Bass - Mercedes T. Bass Charitable Corporation
This event has
already taken place.
MENDELSSOHN: Piano Concerto No. 2 in D minor, op. 40
---
G. MAHLER: Das Lied von der Erde
Yes, there is a second Mendelssohn piano concerto. Mysteriously, it's become eclipsed by the first one, even though it's comparable in merit both pianistically and musically. Mendelssohn had a long and reciprocal love affair with England, and he wrote the piece for the Birmingham Music Festival. When he premiered it himself, the audience must have been delighted by both the craftsmanship and heartfelt lyricism of their German hero. His performance was equally impressive, causing one British critic to write: "In forcible and impetuous passages, there was a force and an élan which almost took one's breath away. His touch was exquisitely delicate, his fingers sang as they rippled over the keyboard." The charismatic Lise de la Salle has garnered similar praise: "For much of the concert, the audience had to remember to breathe... the exhilaration didn't let up for a second until her hands came off the keyboard." (Washington Post)
Few composers had as profound a connection to the earth as Gustav Mahler. He rejected the treatment of Nature as something merely picturesque, believing that becoming one with Nature is a way to transcend ordinary life. The Song of the Earth is a six-movement orchestral song cycle alternating between alto and tenor voices. It was written during the most painful period of Mahler's life, following the forced resignation from the Vienna State Opera, the death of his daughter, and the diagnosis of a congenital heart defect. Yet he wrote that he was "thirstier than ever for life and [found] the 'habit of living' sweeter than ever." Even so, the theme of death which is ubiquitous in all of Mahler's work permeates the work as in few others. Although he called it a symphony, he resisted giving it a number, believing that no one should surpass Beethoven's total of nine and that he would hurry his own end, as did Bruckner with his unfinished Ninth. No one said farewell as movingly, powerfully, or often as Mahler, and in the final movement – longer than the previous five combined – he takes us on a journey of departure that begins with a long march, leads to a vision of mountains (a metaphor for heaven), and ultimately eternity.
Thrill to the artistry of Lise de la Salle and be moved by Mahler's most personal work sung by a pair of internationally renowned soloists.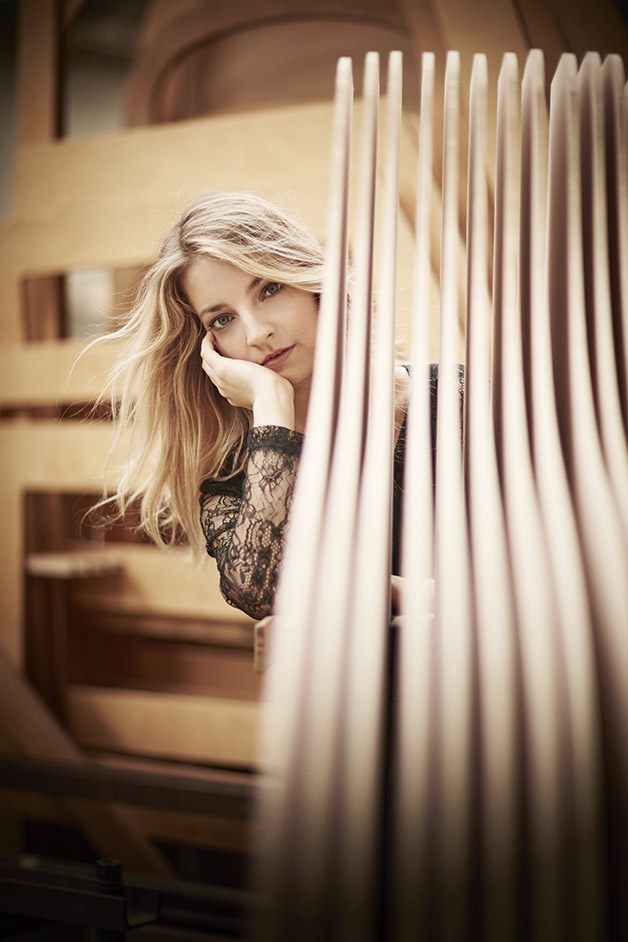 Featured Conductor & Artists