It is hard to imagine just how different the musical culture of early nineteenth-century America was from ours today. The distinction between classical and popular hardly existed; the touring virtuoso was practically unknown; concerts were rare, and where they did occur they were local events, sporadic, haphazard, and eclectic, mixing a potpourri of glees, popular songs, folk songs, operatic arias, symphonies, concertos, and dance tunes. Opera was a popular theater idiom, well-known operas being produced in highly "adapted" versions, in which, for instance, Italian arias were replaced by popular British ballads. That is akin to substituting a Hank Williams song, guitars and all, for a Verdi aria. Music was either functional, for ceremonies or dances, or it was entertainment. In 1832 when the students at Harvard petitioned to add classes in music, the faculty voted the idea down, considering music unsuited to a college curriculum.
In 1842 the German-American composer Anthony Heinrich had an opportunity to play his composition The War of the Elements and the Thundering of Niagara for President John Tyler at the White House (things were different then). As he played Heinrich described the program of the piece, which contains parts about "ice breaking up and rushing over the falls of Niagara" and "the thunder of our naval war-dogs." While the small audience sat in stunned silence, Tyler rose halfway through this energetic performance, put his hand on Heinrich's shoulder and said, "That may all be very fine, sir, but can't you play us a good old Virginia reel?" Heinrich, outraged, later spouted to a friend, "He knows no more about music than an oyster." Heinrich did not understand that Tyler, and not himself, represented most Americans' view of music at that point in time.
Even as Heinrich played, however, dramatic changes in American attitudes toward music were underway. By the time Tyler became president in 1841, a revolution in American music had begun. Thanks to the greater ease of travel brought by steamships and the railroad, European virtuosos began to arrive in great numbers; Americans were astounded what their instruments could do. New York and Boston each formed the first successful orchestras, Boston in 1841 and New York in 1842. The New York Philharmonic today remains the oldest orchestra in continuous existence.
Yet the greatest force for reshaping American attitudes toward music was that of one composer—Ludwig van Beethoven—and one genre in particular, his symphonies. Forty years after the events of the early 1840s John S. Dwight, musician, writer, and founder of the most important American musical periodical of the nineteenth century, Dwight's Journal of Music, looked back upon that time: "The day of the Symphony in Boston has come! Beethoven enters. . . . A new era has begun for us in music." In the orchestra's first seven years, six of Beethoven's symphonies were heard, at least thirty-one times in all. The favorite by far was the Fifth, programmed twelve times, followed by the Seventh, nine times. To Dwight, "the first great awakening of the musical instinct here was when the C-minor Symphony of Beethoven was played" by the Academy of Music. A similar pattern ensued in New York, where the Philharmonic opened its first program with the Fifth Symphony, and its second with the Eroica. By 1846 they had performed all the symphonies except the Fourth, capping their Beethoven run with the first American performance of the Ninth on May 20.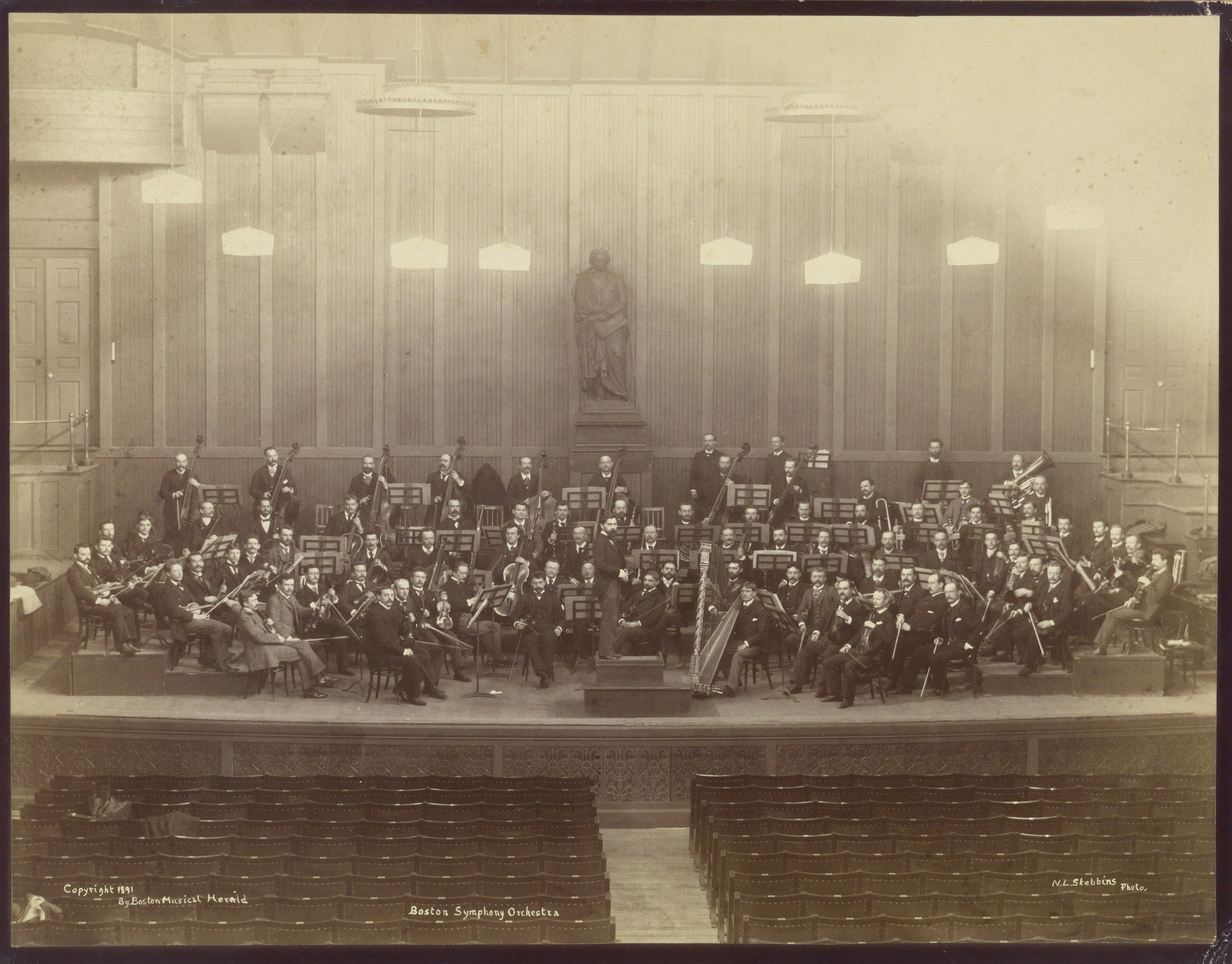 Today, the "da-da-da-dum" of the Fifth Symphony has become so familiar, indeed so ubiquitous beyond the concert hall, it is hard to imagine the excited and overpowering emotions those first note elicited as they fell upon virgin ears. Much the same can be said for the first performance of the Ninth Symphony, where George Loder, the conductor, had assembled some 400 performers. For audiences used to hearing light overtures of Auber, Rossini, or Arne, or an occasional symphonic movement of Haydn or Mozart, the power of Beethoven's compositions was transformative. Not only the Fifth Symphony, but the Seventh moved people in a way no music before had. Margaret Fuller, journalist, editor, and one of America's first feminists, found that the Fifth Symphony went beyond music to the secret of creation itself: "The effect of the symphony on memory is an intimation of that love with its kindred energy, beyond faith as much as beyond sight, for all is present now, and the secret of creation is read. This, not Haydn's, is 'the Creation.'" After hearing the Seventh Symphony she wrote, "The infinite Shakespeare, the stern Angelo [Michelangelo], Dante—bittersweet like thee [referring to Beethoven]—are no longer seen in thy presence. And beside these names, there are none that could vibrate in thy crystal sphere."
Fuller is in effect throwing down a gauntlet. Literature and the visual arts had formed the core of the artistic Pantheon in early America. Fuller challenges that Pantheon by placing a composer—a musician—above the most esteemed figures in both arts. It is a bold challenge, and she is not alone. Dwight was making an equally strong, and for the 1840s, even more disturbing claim, music is the voice of God itself: "It [music] is God's alphabet, and not man's. It is the inbreathing of God, who is love." Prior, the most important, and elevated music, was sacred music: hymns, anthems, oratorios. Dwight stood all of that on its head, claiming that the music most sacred was instrumental music, and no music was more sacred than Beethoven's. He asked, are not some of his Adagio movements, "almost the essence of prayer . . . is not his music pervaded by such prayer?"
Thanks to Dwight and others, music became sacralized in mid-nineteenth-century America. Once it had been so identified, its status as art could no longer be disputed. And it wasn't just any music that qualified; only certain types of music were deemed worthy, of which Beethoven, and especially his symphonies, stood at the pinnacle. Thus originated the general split that has pervaded American—and European—culture ever since. Classical music as it came to be called, occupies a special position in a musical hierarchy; it is special because it has a moral or ethical quality, as opposed to other music that was frivolous, sensuous, or sensual. That division has begun to break down in the twenty-first century, but classical music, and especially symphony orchestra, still enjoy a prestige born of the first American performances of Beethoven symphonies in the 1840s.