Gabriela Lena Frank writes music for a wide range of audiences, from seasoned concertgoers to neophytes, in concert halls, community centers, hospitals, schools, prisons, and even less traditional venues. Now she is engaged in an extraordinary educational project. In 2017, in collaboration with her husband, Jeremy Lyon, she founded the non-profit Gabriela Lena Frank Creative Academy of Music (GLFCAM), located in the tiny rural town of Boonville in northern California's Anderson Valley. With an impressive roster of faculty performer-mentors, composer-lecturers, and cooperating performance organizations, the Academy teaches emerging music-makers that access to the creative arts and self-expression is indispensable to everyone.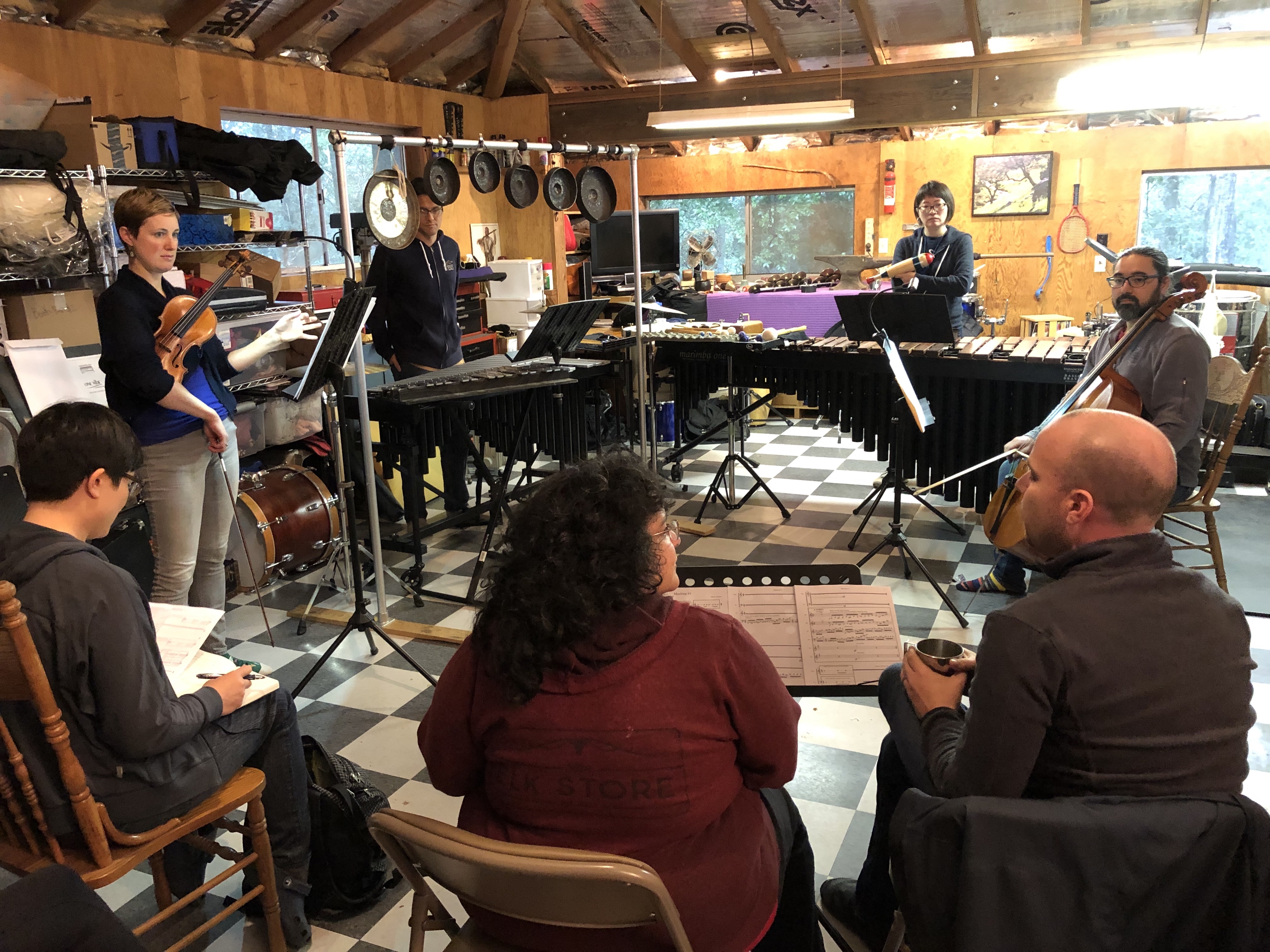 GLFCAM participants live in a cottage on the property, which includes a working farm maintained along principles of sustainability. The names of GLFCAM programs reflect the area's trilingual history—English, Spanish, and Boontling, Boonville's unique language. The distance learning program called Tidriks (Boontling for "tea drinks/group activities") offers online music literature courses led by renowned performers. The Bahlest Eeble ("most excellent eyeball/study") fellowship program lets composers hear their new works-in-progress at various stages before completion. The Bueno Yabbelow ("good chatter") music series in the Anderson Valley presents performances with discussion. The Alumni Support Initiative provides commissions for new works. For alumni from underrepresented racial demographics the program also provides mentorships from established composers of color.
I first met Gabriela Lena Frank in Washington, D.C. in June 2000, after one of her famously breathtaking performances of her prize-winning Sonata Andina for solo piano. In 2007, when the music theorist Michael Slayton was planning an anthology of in-depth studies of nine significant American women composers, I volunteered to write the chapter about Frank. At thirty-five, she was the youngest of the nine. Over the next three years I had the pleasure of working with her on the chapter, which appears in Women of Influence in Contemporary Music (2011).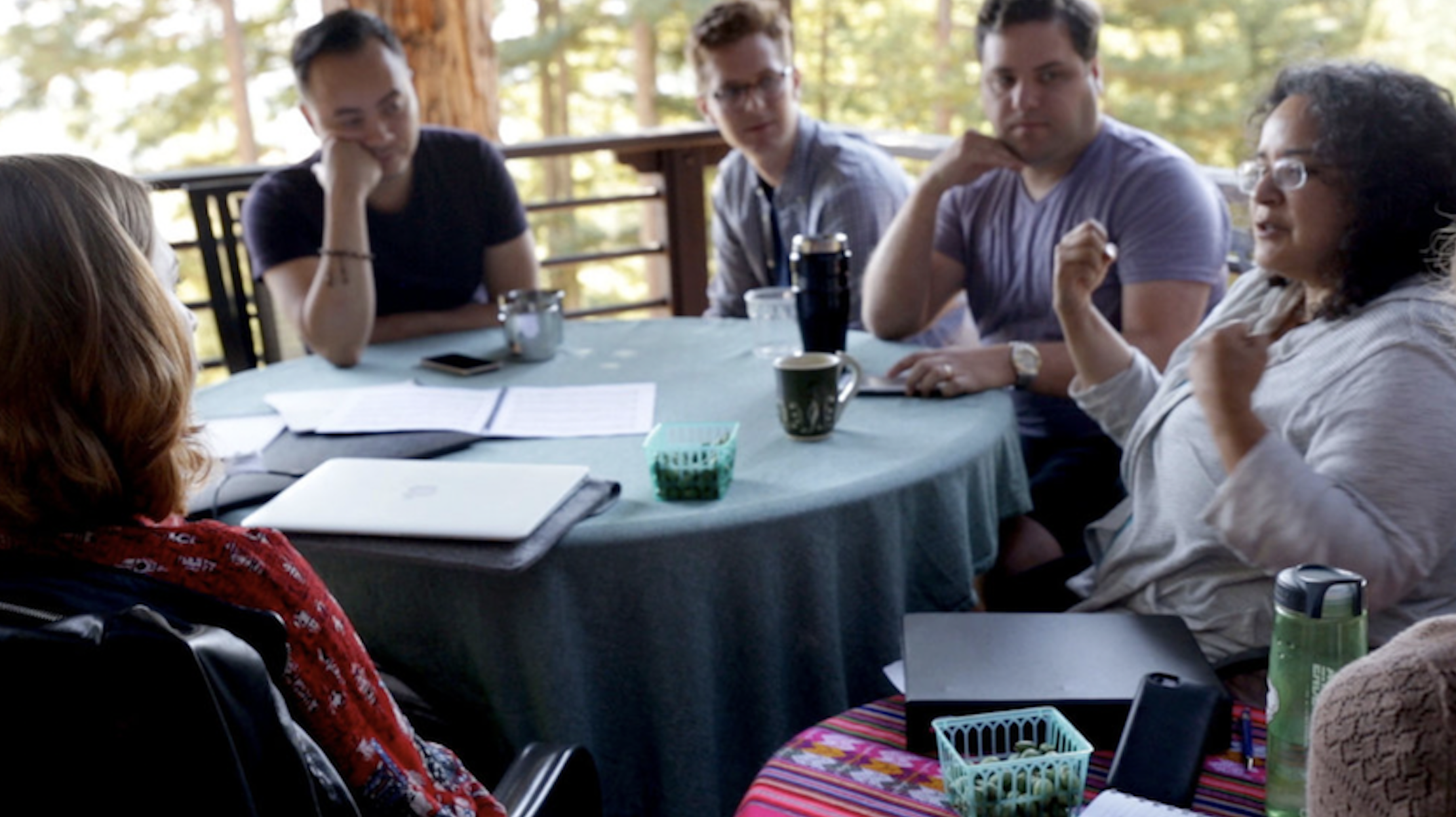 As a California native whose father held an academic position at the University of California, Berkeley, Frank values academic training. She earned bachelor's and master's degrees in music from Rice University and in 2001 a doctorate in composition from the University of Michigan. But her musical interests were not limited to the academic canon. She discovered multicultural composers and investigated her personal musical heritage. With a Jewish-American father and a Peruvian mother of Spanish, Chinese, and Quechua Indian descent, she identifies herself as an American mestiza, a woman of mixed European and Native American ancestry.
She realized that her future lay in the wider professional world outside academe. The 2000 performance of the Sonata Andina, one of her earliest expressions of mestizaje ("mestiza-ism"), was a turning point. In her first significant review, the Washington Post found the Sonata to be "crafted with unself-conscious mastery." Two years later, her impromptu performance of its bravura last movement at an ASCAP reception in New York City contributed to the decision by G. Schirmer—a major publisher of music—to sign her on. Since then, commissions, residencies, performances, and awards have supported her work. She connects further with performers and listeners through her informative and extensive writing and speaking. She is committed to arts-oriented outreach projects to engage new audiences, including people of diverse racial backgrounds. Through the GLFCAM she is sharing her artistic vision.